Resource Download
How Victoria Police is using Whispir to power an Australian-first initiative
Victoria Police provides around-the-clock policing services to keep over 6.6 million Victorians safe. To make it easier for people to report unwanted sexual behaviour on public transport, Victoria Police created STOPIT, a text-based notification service powered by Whispir to help combat unwanted sexual behaviour.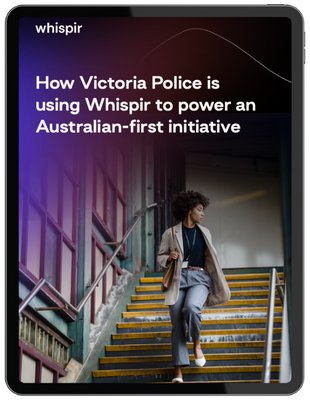 What you'll learn:
Given their role within the community, being able to provide the community with alternative methods of reporting non-life-threatening incidents is incredibly important.
In this case study, you will learn how digital reporting services can improve public safety and provide greater insights to bolster policing and protection services.