Resource Download
The power of SMS
When it comes to truly connecting and engaging with your audience, the right communications make a world of difference. Especially when it's right to their phones. Here's how you can send the right messages, at the right time, and to the right audience with SMS.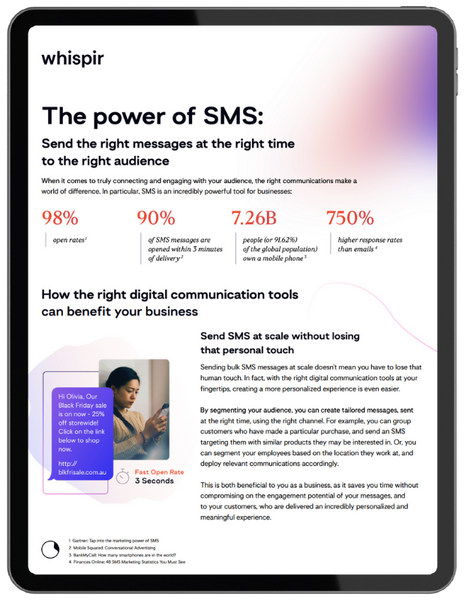 What you'll learn:
How to send SMS without losing that personal touch:
Creating a more personalized experience is easier than ever.
How to streamline your SMS communication through automation:
Keep your audience informed at all times.
How to communicate across multiple channels:
SMS is the key to driving high engagement rates.