Resource Download
How Moreton Bay Regional Council uses bi-lingual messaging to protect their community
Moreton Bay Regional Council wanted to broaden the reach of their communications and deliver messages in both English and Arabic. Learn how Whispir's intelligent solutions helped them achieve this.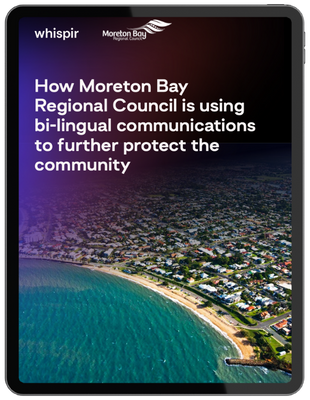 What you'll learn:
With such a diverse population, Moreton Bay Regional Council needed a way to ensure inclusivity in their messaging.
In this case study, you'll learn how they used Whispir's communication platform to send critical safety messaging based on language preferences, location, and more, to ultimately keep their community safe and informed.