Resource Download
Mastering effective customer engagement in a digital world
Insurers need a comprehensive digital communication plan they can deploy quickly, easily, and effectively to meet consumer demand. See how we do this with templates curated just for you.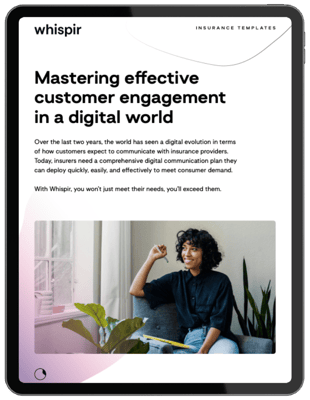 What you'll learn:
What customers expect from insurance providers
Personalization, prediction, being proactive, productivity, and security.

How to meet modern needs with digital solutions
From renewal information to surveys, policy changes, promotions, and more.
How AIA uses Whispir to automate their communications
AIA Singapore sought a platform as part of their systems upgrade that could deliver an even more robust and flexible communications stack.
How automatic workflows make engagement easier than ever
Using "select and send" templates.