Guide - Download
How to Drive Customer Engagement Through Digital Communication
Get the tools you need to adapt to the rise of the digital consumer and effectively communicate with your customers.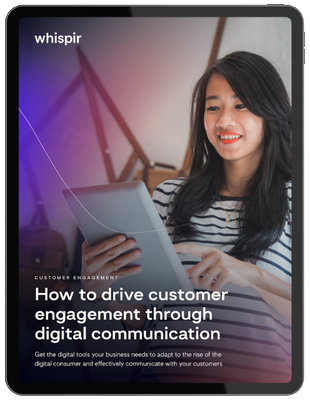 What you'll learn:
The communication channels small to medium businesses face: The rise of the digital consumer has created unique obstacles for businesses to surmount that require well-considered digital communication strategies.

The benefits of digital innovation: Digital communication can effectively help you engage with customers, differentiate yourself from competitors, and ultimately improve your profitability as a business.

The pillars for successful multi-channel communication: Building automated and seamless communications across multiple channels is not only beneficial to your bottom line but also saves you time and resources.