Resource Download
Integrations as easy as 1, 2, 3
Whispir has perfected its API to seamlessly connect with any CRM so you can focus on what really matters – your business.
Learn how easy we make CRM integration by downloading this resource.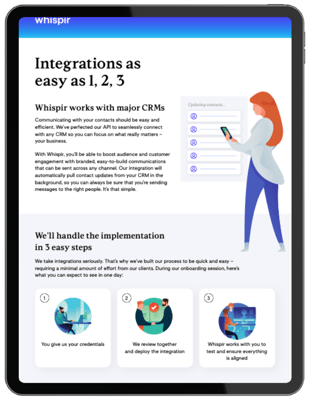 What you'll learn:
How Whispir will handle implementation for you

We take integrations seriously. That's why we've built our process to be quick and easy – requiring a minimal amount of effort from our clients.