Resource Download
We're Whispir
Whispir is an all-in-one digital communications platform that enables businesses to deliver engaging and meaningful messages across any channel – SMS, email, social, voice, video, and more.
You can learn all about our capabilities by downloading this resource.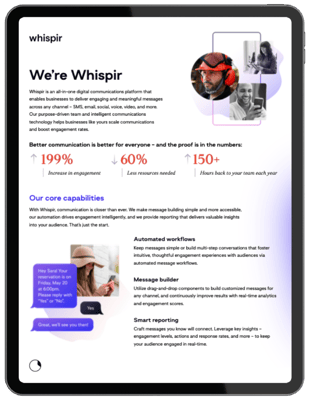 What you'll learn:
How Whispir makes message building simple and more accessible, how our automation drives engagement intelligently, and how we provide reporting that delivers valuable insights into your audience. And that's just the start.