Resource Download
2023 SMS marketing trends to watch for
Want to elevate your SMS marketing in 2023? Learn about upcoming trends for this popular channel of communication, as well as best practice tips for executing them yourself.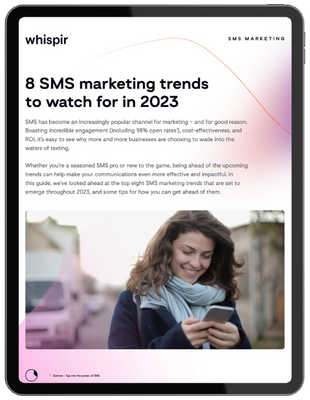 What you'll learn:
8 upcoming SMS marketing trends for 2023:
Our research-driven predictions for what to watch out for.

The current outlook for SMS marketing:
How businesses are currently using SMS, and what that means for you.
General best practice tips for using SMS:
Spruce up your 2023 SMS strategy using our best practice insights.