Resource Download
The 2023 SMS Marketing Report & Buyer's Guide
Learn how to boost revenue, engagement, and loyalty with modern strategies and smarter text messaging tools.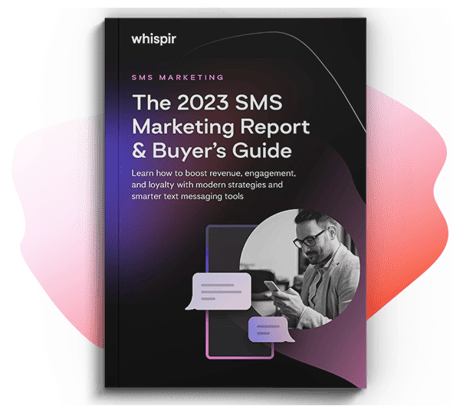 What you'll learn about:
The state of SMS messaging:
Discover how the communication landscape is experiencing a massive shift towards business SMS including what's driving this growth.
Why businesses are leveraging SMS over email:
As well as additional reasons why businesses are jumping headfirst into SMS.
What to look for when selecting business SMS software:
Six key features to make sure you have the right platform for the job, from easy message creation to real-time analytics.
How to build a winning SMS marketing strategy for 2023:
Including how to establish business goals and define user journeys, as well as leveraging your audience, boosting engagement, and increasing opt-in rates.
Plus strategic recommendations